Advantages of Modular
Office Furniture
Aug 04, 2022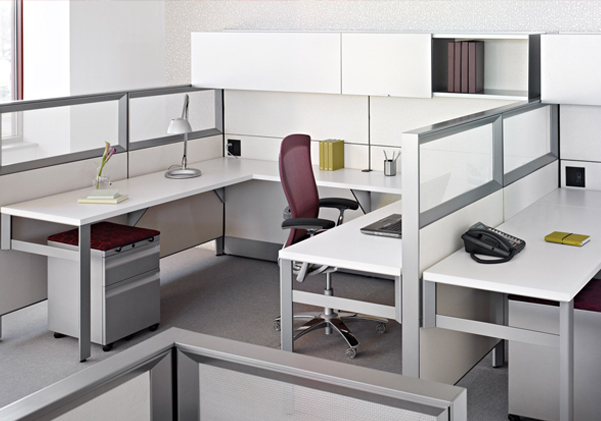 Introduction
It is possible to disassemble and reassemble modular office furniture in various ways, making it ideal for any workplace. In this way, businesses may adapt their workplace layouts as their needs evolve. One of the most apparent advantages of modular office furniture is its capacity to be assembled in various ways. The convenience of modular office furniture isn't the only benefit. Modular office furniture has several advantages, making it a popular choice in today's workplaces.
Most customers and even employees will judge a company's standards-based on how it looks and feels, which is why office furniture is so important. The days of cramming a workplace with inadequate workstations and chairs are long gone. Modernization and technological improvements have made modular office furniture a must-have for every business that wants to maximize the space they have. The term "modular" refers to the fact that the table is made to fit the room's measurements. As a result, it may be customized to meet the needs of any facility, large or small. Modular furniture office in Chennai has the following advantages:
1. Booster of efficiency
Employees are more productive in a well-designed workplace. Regardless of how many employees are housed in a single cubicle, they should all be given room to perform their jobs without being hindered by overcrowding, exactly what modular furniture is designed to achieve in this case. It improves workers' productivity by making their lives easier and more convenient.
2. Simple to put together
When purchasing Office Furniture in the past, the biggest concern was how to have it installed in the building. Modular office furniture nowadays, however, avoids this problem by being flexible and adaptable.
3. Trouble-free relocation
The relocation procedure is arduous, but the most challenging part is moving the furniture. Because modular furniture office in Chennai is relatively light in weight, moving it is easier and less time-consuming than with traditional furniture.
4. Custom-made furniture
Modularity is the finest in furniture because it can be tailored to fit any space and will never look cluttered or sparse. That is why your office can be decorated whatever you like.
5. The best use of resources
It aids in making the most efficient use of the available area. Modular furniture may provide any premise, no matter how little, a spectacular and trendy appearance.
6. Scalability
You can ensure that your office's needs are met using modular furniture office in Chennai because modern firms are dynamic.
7. In terms of price, this is
When making judgments, you would prioritize the cost element as a businessperson.
8. Flexibility
To begin, modular office furniture allows you to customize your workspace to meet the specific requirements of your business. With traditional office furniture, you can customize it to your business's needs rather than the other way around. Your company's needs are considered when you choose modular office furniture.
It's up to each department to create a unique environment. An open, collaborative workspace may be more appropriate if you have a design department. Individual work in your accounting department most likely necessitates extra privacy. To increase your output, modular office furniture is customized to meet the specific requirements of each department.
9. Allows Your Company to Continually Expand
Using modular office furniture is perfect if your company is expanding. You won't have to resort to employing mismatched furniture when your firm grows. As a bonus, you won't need any new furniture to go with it. All you have to do is place another order for what you already have. Don't worry!
Incorporating furniture such as desks, partitions and shelves is a cinch. Your business can grow. Also, it is possible to maintain a consistent appearance.
10. Sleek & Contemporary Appearance
There isn't any extra weight. There should be no extra cabinets or walls. Maintaining a consistent design in your office using modular furniture office in Chennai is easy. Wherever you need a fence, put one up, and leave one down where you don't. Excess can be omitted, resulting in a neat office setting.
Conclusion
Choosing and installing modular furniture can yield substantial benefits. Consider the advantages of modular office furniture if you need new office furniture or are re-furnishing your current one. Allow All Modular Systems to handle the installation of your office's modular solution.