7 Design Trends for Commercial Interiors

Jan 31, 2019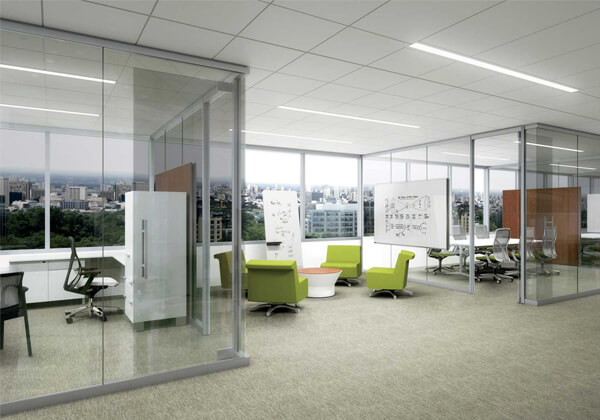 It is never a simple task to design the interiors for commercial purposes. Space has to be well managed. Not only it has to be both cost-effective and efficient but also have an engaging and unique experience.
As in the commercial market, things are always evolving, nothing is constant. If you stand at one place for too long, you will fall behind. So, the firms should always keep it updated in each and every way so that it has a good impression on its employees and clients alike.
Some of these modern trends are mentioned below.
1. Deep Tones
This year, deep cooling tones and the underlying beauty of nature is the hot topic. Greys covered with green and charcoals are being widely used and being combined with taupe, stone, and ivory of an equilibrium.
2. Super-scale and geometric patterns
Hotels and hospitals all over the country are always expected to have small-scale designs. But a geometric pattern which is large and has a more dramatic effect is getting more and more popularity. These highly noticeable designs give an everlasting impression and have a more expressive personality.
3. Form over function
Cost is no longer the limiting factor for an office. With money becoming easily available, they are going for comfort and fashion. People want a bit more luxury. They are constantly looking for things that make their daily survival a bit smoother and in turn making them more efficient at work. Things like headrests, adjustable arms, and standing height desks are in demand more than ever.
Metal finishes, tempered glass, and rustic woods are more durable than the pre-existing ones and also give a substantial upgrade in the quality of the products.
4. Quirky combinations
Today's designers are leaving behind the old ways and themes and are moving forward to include various unorthodox touches so that the place has a more unique setting. For example, non-matching floor tiles are more in demand as they can give the room a real feel if applied properly.
5. Dual-purpose designs
As a result of the constant tightening of the budget, businesses are always looking to be more economical. Commercial interiors provide a lot of opportunities based on the recent hike in the popularity of multi-purpose designs.
A lot of new furniture is in the market like slide-out seats that are attached to the filing cabinets to give space to all the employees in a sudden meeting. Also, the rest chairs provide tablet arms for more efficient working.
6. Eco-builds
In today's polluted world, being eco-friendly is a must, so the corporations are also facing the heat to follow this global trend. This includes small ventures like using photovoltaic glasses on the window panes that are a fantastic way of using all the solar energy which the corporation can use in generating power for its own use.
7. Collaboration — Not Isolation
In today's world, everyone is connected. No one is alone or lonely. So, the commercial firms are going forward to create a more friendly and workable environment.