Top 10 Styling Tricks for
your living room
June 7, 2018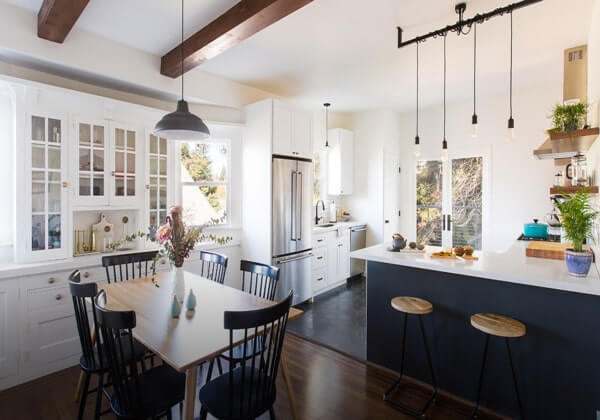 There is a reason behind why the living room is given the name, it is basically the room where we most of our time of the day, this is where life happens. When family and friends arrive, this is the room welcomes them in.
From reading to entertainment or just sitting and watching your favourite shows, a nicely styled living room is important for making a house feel more like a home.
By any chance of your living room seems cramped up and cluttered, you or your guests might not like to hang around in the space. After all, no one is appealed by a chaotic surrounding!
Here we have for you the top ten styling tricks for your living room that will smartly style your living room in a jiffy.
Add an accent wall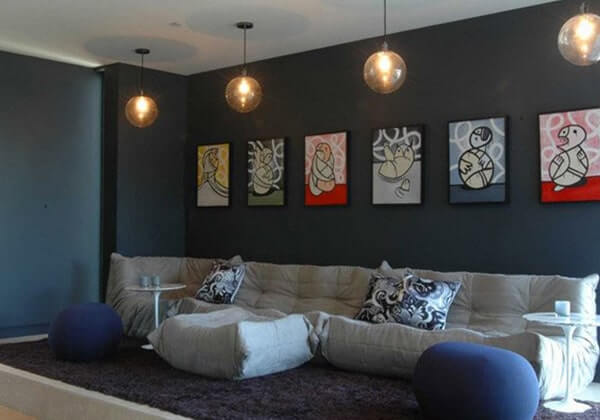 An accent wall is basically a bright colored wall apart from the other lighter same colored walls. They give a modern look to the room and draw attention to the particular part of the room.
Draw the eye upward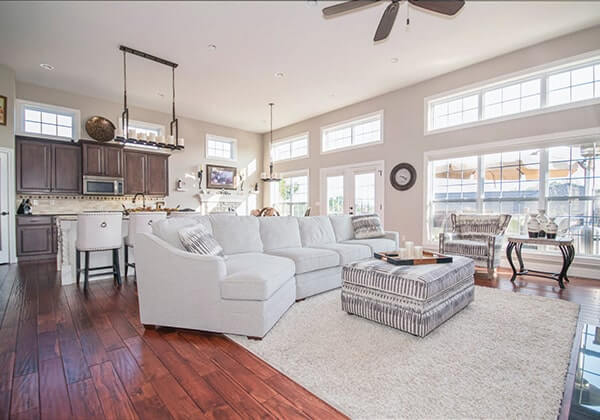 A good height to the living rooms gives the illusion of higher ceilings and makes the space more open. Try to use a low heightened furniture as they create the impression of higher ceilings.
You can also opt for tall, slender bookshelves that go towards the [G1] ceiling, this will draw the eyes upward and make the room seem larger.
Create texture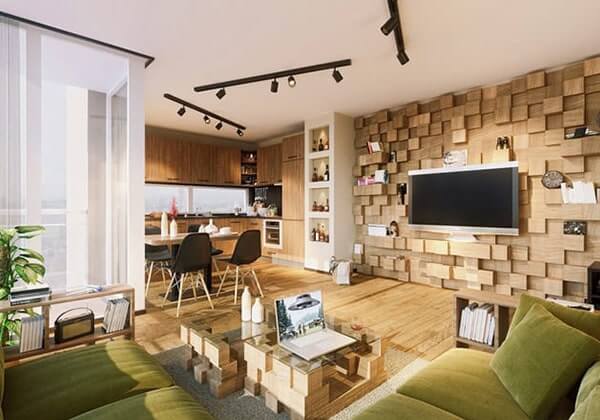 You can easily add textures to the walls to set them apart from others. They kind of add drama to the living room with various patterns like brick, rust, and metal.
You can add textured wall paints or if you are on a budget go for the textured wallpapers. It is going to give the entire room a complete turnaround.
Create a custom mural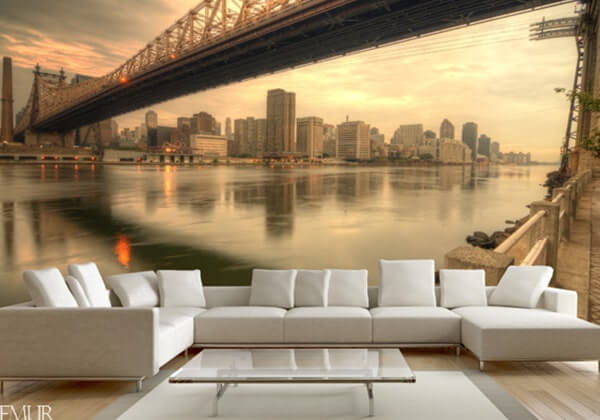 Adding a wall mural can get so much attention to the living room. As custom murals are unique they also make a bold and personal statement about your house.
If used in the right way they can certainly help to make a positive impact. They can easily transform a dull living area into a completely new landscape.
Bring in dramatic color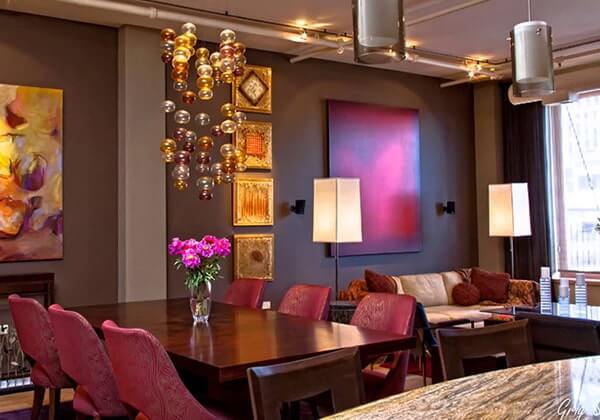 When you add a dark color or glossy walls to your living area, it helps to create a really sophisticated and class backdrop for otherwise simple clean-lined pieces. Make sure that you use the small space to your advantage and give your living room a feel of a jewel box.
Add a hammock chair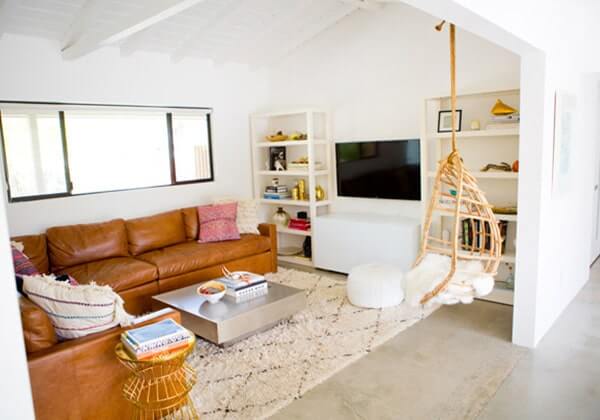 Having a Hammock chair is a popular trend now. They are great for living rooms that have a smaller area.
You can add them to the seating area and they don't take up much space like a say traditional arm chair might take.
Keep curtains light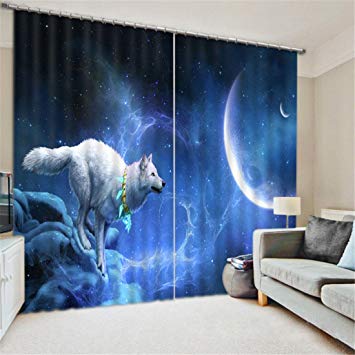 Using light curtains and shades help to increase the light in the small living area. This makes the room seem larger. Another great idea is to match the curtain colors with the wall shade.
Not only do they have an aesthetic appeal to them they also have an important role in maintaining the room temperature. Light curtains can cut flare and keep the rooms cooler in summers.
Rethink your coffee table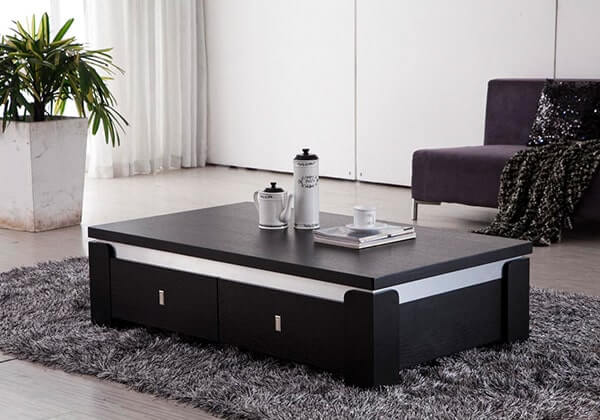 Coffee tables in the living area are an important part yet one of the most ignored aspects. Try to use two smaller tables than in the place of one big table.
The smaller tables are better as they provide space to move around and can be handled when you might require them to shift.
Install smart lighting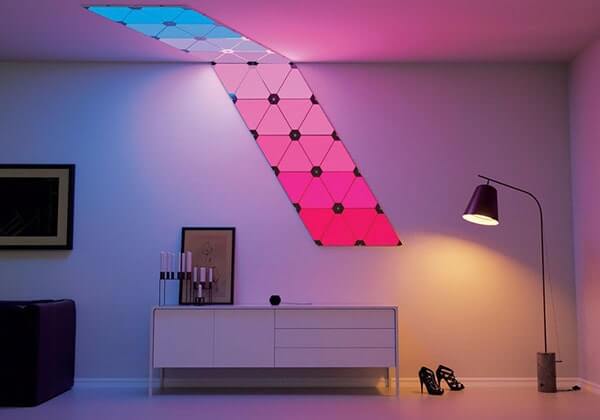 While you select lighting, make sure they are attached to the walls or hang them above to save room on floor space. Using arm lamps also free up space on the side tables.
Another benefit of table lamps is that they focus the light down and is going to help just sit down and chill. Also, lighting in the living room must be such that it creates a comfortable and relaxed mood.
Try to incorporate layers of light sources, so that they roughly form a triangle that ensures a good distribution of illumination.
Also, you can schedule smart lights to switch on just shortly before members of the family come home or give the living area a funky look by custom blends of lighting.
Display artwork strategically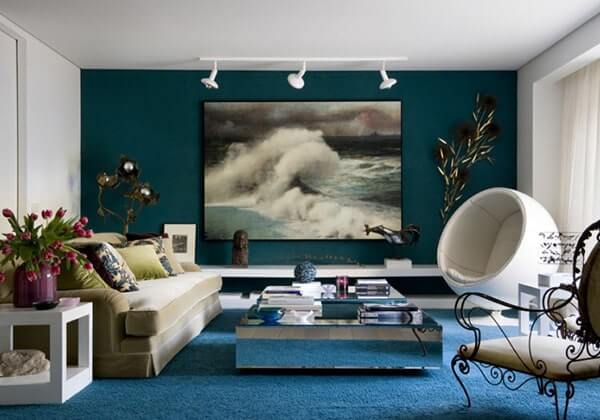 Make sure that you add artwork up so that it tricks the eye and accentuate or expands the height of the room.
For example, a gallery wall might seem like too busy for a smaller space, but in fact, it can actually make the living space larger if it extends towards the ceiling.
Also, the living room gets a lively vibe when you use them to showcase the art collection that you adore. You can also add large prints over the sofa as it adds dimension to the room.
Conclusion
The living room is the first place that people get to see when they walk in through the door. You can also add multifunctional furniture instead of the traditional furniture as they save so much of space.
We are sure that if you use these styling tricks for your living area it will really open up and make it feel like a much larger and is going to have a luxurious feel.