Wall Decorating Ideas for Your Home Interior
May 27, 2019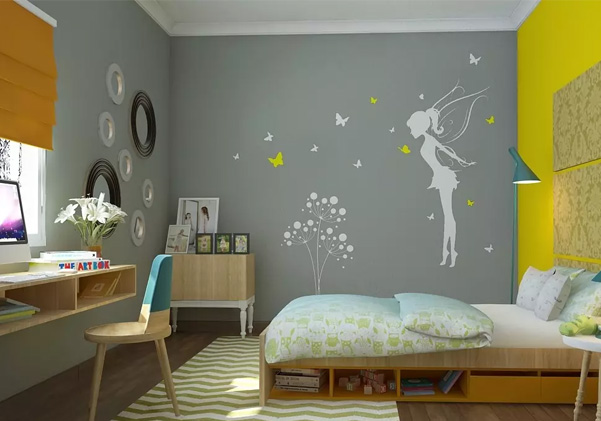 Decorating a small home can seem difficult at times as space is limited. But you can surely take advantage of the largest empty space that is the wall. The walls are left empty to which you can add a lot of creativity and make the small house a stylish place. You can add the touch of your personality and taste to the walls and turn heads with your creativity.
These are some of the creative decorating ideas:
Add a large piece of art
A large piece of painting has the power to grab a lot of eyeballs. It can be the center of attraction in a living room. A portrait in black and white or an abstract painting in bright colors is always a great option.
Creating a photo gallery
A wall photo gallery with lovely clicks can add a touch of elegance and give a hint of your personality. You can display your collection of art, or you can put yours and your family's nicely clicked photographs. Simple frames can work wonders or you can also opt for nicely crafted photo frames.
Hanging mirrors
Hanging of mirrors has a lot of advantages. They reflect light and thus make the space brighter and also give a smaller place an illusion of more space. You can go for a single large piece of mirror or several smaller ones of different shapes and sizes.
Hanging fabric
Hanging a hand-woven tapestry or a fabric wall hanging can add some colors and pattern to the empty space. An over-sized one is always preferred. They should be nicely framed to give them a perfect shape. They also display your taste for art.
Wall painting
Painting of a mural directly on the wall is very much in fashion nowadays. It can just take you to a different world altogether. You can hire a professional and get a fantastic piece of scenery painted on the wall.
Hanging some small plants
If you have a shortage of space on the floor then try hanging some small plants on the wall. There are small plant holders available that can be mounted on the wall. This will add some freshness to the room and bring in a small part of nature.
Adding weaved texture
These were very much in fashion in the '70s and as all the ancient fashion statements are coming back so this has also made a comeback. They add warmth to the empty walls and also add some textures. You can get them readymade from the market or show your own creativity by weaving one on your own.
Mounting bookshelves
If you do not want to maintain a big bookshelf then you can opt for cute small wall shelves. They come in different shapes and look lovely on the wall. There you can neatly display your collection of books.
Perspective Interiors is one of the best interior designers in Chennai. They have the best team of designers and architects who can create the best interior decorations and can give your home a total makeover. Check out their official website to learn more about their services.