Why Office Interior Design
is Important?
Dec 27, 2018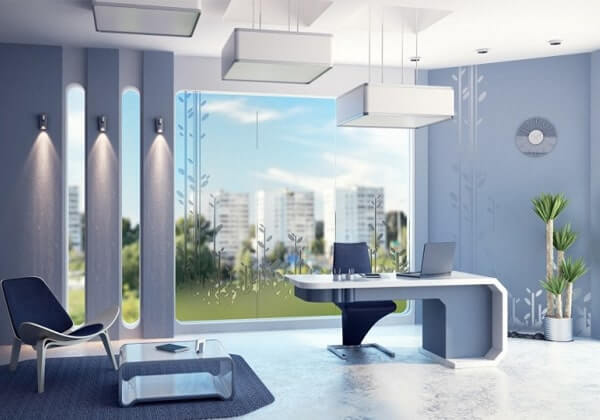 Most of the businesses, whether it is small or big, are considering office interior design as their top priority. The business approach has changed over the years and each and every business owners are looking to design their office in such a way so that it draws the attention of the clients.
Office interior designers play a great role in making your business stand in a position. Certain things does not look well in our eyes like if your office has clutters everywhere then it will leave a negative impression on your client.
Well, in this article you will be mentioned about some of the thoughts and that will force you to invest in office interior design in your next step.
Clutter everywhere
When you visit most of the offices, you see that there are clutters everywhere. All important things like the box, paperwork, files and all other general items are scattered all around. So, the first thing that you need to consider in order to get rid of this is about stuff that will keep all these things on site. It is not recommend investing high, but you can go with a low-cost secure solution. This will help you to keep the unnecessary items off-site.
Interruption in your business
If you are a business owner, then you might have recognized that how difficult it is to go through relocation. It cannot be considered as a physical aspect of the moving office, in other words, it is about the investment involved. So accepting the concept of moving office must be your last option when you think about these issues.
Boost your employees' productivity
Even though you might not believe this but it has been observed an office with beautiful interior design gives a significant rise to the employee's productivity level. If your office is well designed, then your employees will get the energy to work. This will significantly give rise to their productivity level. If you want to do something for your employee or for your company, then investing in interior design for your company will be a great idea.
Gives more clients
One of the most important things for your office interior design is that they will fetch you more client than before. Well, you will not experience unless and until you introduce this concept. The client will take the steps to walk into your office if they see your office well decorated. Not only that, when your office is well decorated your clients will have a good impression of your service.
Reflects the service of your office
Your office looks speaks a lot about the service of your office. If you have a well-decorated office then your client will expect that you are good with your service just like your office decoration. So, this will bring more and more customer who seeks for your service. Hope by going through this article you have understood why you should take this aspect so seriously.